Services & Rates
We strive to relieve families from the worry and extra responsibilities that come with caring for senior parents, a loved one who is home-bound or has special needs. The assistance we provide with everyday tasks will allow families to enjoy quality time with those they love and care about rather than tackling chores and running errands.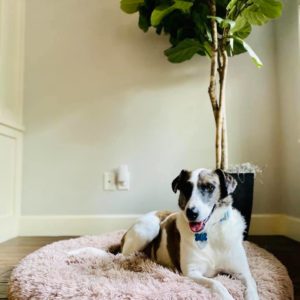 Hourly Rates
$38.00 hourly- billed same day services are provided
2 hour minimum
Monthly Packages
Discounted Package Rates – billed monthly in advance
Silver
$144.40
Looking for a little help here & there?
We can take care of that!
◆ 4 hours a month
◆ 5% Discount
◆ $7.60 Savings
Gold
$239.40
Need a little more?
We've got you covered!
◆ 7 hours a month
◆ 10% Discount
◆ $26.60 Savings
Platinum
$387.60
Hectic schedule causing you to miss out?
No Problem!
◆ 12 hours a month
◆ 15% Discount
◆ $68.60 Savings
Gift Certificates available
Seniors, Home-bound, & Special Needs
Non-Medical Check-Ins
Reading & Discussion (newspaper and favorite books)
Home Management
Personal Assistant
Basic Technical Support
Grocery Shopping*
Errands
Veterinary & Grooming Appointments
Holiday help
Away From Home Services (includes pet care)
Prescription Drop-off & Pick-up
Grocery Shopping*
Banking
Post Office/UPS/Fed-Ex runs
Dry Cleaning Drop-off and Pick-up
Merchandise Returns
Last Minute Errands
Veterinary & Grooming Appointments
Gift Shopping*
Order & Deliver Flowers
Family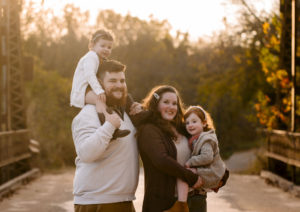 New Mom: How Can We Help
Home Management
Personal Assistant
Grocery Shopping*
Errands
Veterinary & Grooming Appointments
Holiday Help
Away From Home Services (includes pet care)
Home Refresh
De-cluttering
Indoor Plant Care
Kitty Litter Refresh
Contractor/Vendor Recommendations
Wait for Services (utility companies, contractors, landscapers, house cleaners, etc.)
Personal Bookkeeper (banking, bill pay, & bank reconciling)
Entertainment and Travel Arrangements
Appointment Scheduling
Contractor Liaison
Service Research
Relocation Help
Organize and Prioritize Mail and Emails
Correspondence
Reminder Services (appointments, birthdays, special occasions, etc.)
Typing
Away From Home
Daily House Checks
Lights On/Off Rotation
Mail & Newspaper Pick Up
Mail Forwarding
Pet Care (feed, refill water, play, veterinary and grooming appointments)
Kitty Litter Refresh
Indoor/Outdoor Plant Care
Trash & Recycling Bins (put out and returned)
Home Refresh
Restock Shelves & Refrigerator
New Mobile Phone, Tablet, or Computer Setup & Training
Wireless Network & Device Setup
Smart TV Setup & Training
Minor Troubleshooting
Device, Software, & Cable Research
Holiday/Special Occasion Help
Gift & Card Shopping*
Gift Wrapping
Prepare & Mail Gift Packages
Prepare & Mail Holiday and Special Occasion Cards
Merchandise Returns
Thank You Cards
Have a need that's not listed?
Let's Talk!
*Personal Shopping
Clients are responsible for all costs and expenses associated with services requested and purchases made by You Called Concierge Service at the clients' request.
Prior to personal shopping of any kind, your Personal Concierge will make arrangements with you to discuss your shopping list and to receive prepayment for requested purchases.
Should purchases exceed the estimated amount and prepayment, You Called Concierge Service will bill the client for reimbursement. Payment is due 5 business days from the purchase date.
Contact Us
Hours
Monday – Friday 9am – 5pm
Saturday 9am – 4pm